Welcome to MarkABesozzi.com
Official website of Mark Anthony Besozzi
PROJECTS
Mark Anthony Besozzi is currently producing, writing and/or developing an assortment of feature films, short films, television and radio content, web series, and a variety of other scripted and unscripted programming. Furthermore, as a multi-skilled craftsman, Mark Anthony Besozzi is hired repeatedly by production companies to perform a variety of job roles in production, post-production and on-air.

For Mark's career and project updates, check back to this website, or visit his LinkedIn profile.

In Memorium: Scenes From A Memory (mocudrama, short film)
Mark Anthony Besozzi, Producer, Camera Op. [add'l footage]
Project status: Completed
Phase: Film festival screenings
To view "In Memorium Teaser Trailer" click on image below.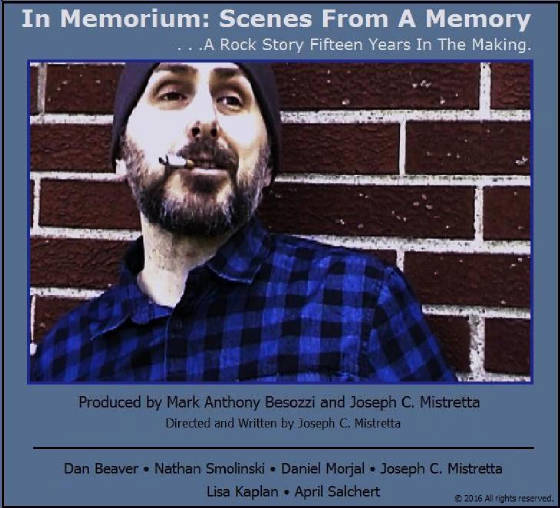 To contact Mark Anthony Besozzi,
call: 1.847.287.9976